Yes, I am aware that technically we are two weeks into 2015 but for the sake of placating my wife let's pretend that this was written and published towards the end of 2014.
Now that we have that out of the way lets talk tech and the specs of said tech. Now that I am a "grown up" I find myself being able to afford and replace tech far more frequently than when I was a kid. As a teenagers I would upgrade my rig perhaps once every 3 years but now it's almost an annual event. With that said I have decided to keep a record of my past so when the year 2025 comes around I can look back and smirk knowing that my toothbrush has more processing power than the laptop I am currently typing on.
I will also do this for Elise because she's definitely not going to do this herself and I choose most of her tech anyway, so it only seems right-
Main Rigs
Thomas
Lenovo Y510P: Intel i7-4700MQ 2,400MHz (3,295MHz with Turbo), SLI/2x Nvidia GT 755M, 16GB DDR3 RAM & 1TB HD 5400RPM. [3DMark Fire Strike- 3555 overall score]
Elise
Dell XPS 15: Intel i7-4712HQ 2,300MHz, Nvidia GT 750M, 16GB DDR RAM & 1TB HD 5400RPM. [Not idea on 3DMark Score, she doesn't FPS]
Thoughts; As mentioned before, this is the first year I don't own a desktop (as well as a laptop). I am quite impressed by how "equal" Elise & I are with regards to upgrade path. In terms of sheer monetary value Elise does have a better system with a 4k display and more premium materials (Alu+Carbon Fiber underbody), but then again she does use her laptop as a laptop whilst I basically treat mine as a traditional rig, thrown on top of a cooler, hooked up to the NAS and the router for that sweet sweet ethernet connection. So it's definitely a wiser investment for Elise to have a "better" laptop. No (well, very little) whining from me.
I sincerely hope that I get my shit sorted out once I am in Europe this year. A proper rig will feel like a million dollars. As much as I love the Y510P I do freak out over the amount of heat it cranks out when gaming & I just don't like the lack of upgrade options inherent in laptops. No bottlenecks so far but I don't see this lasting.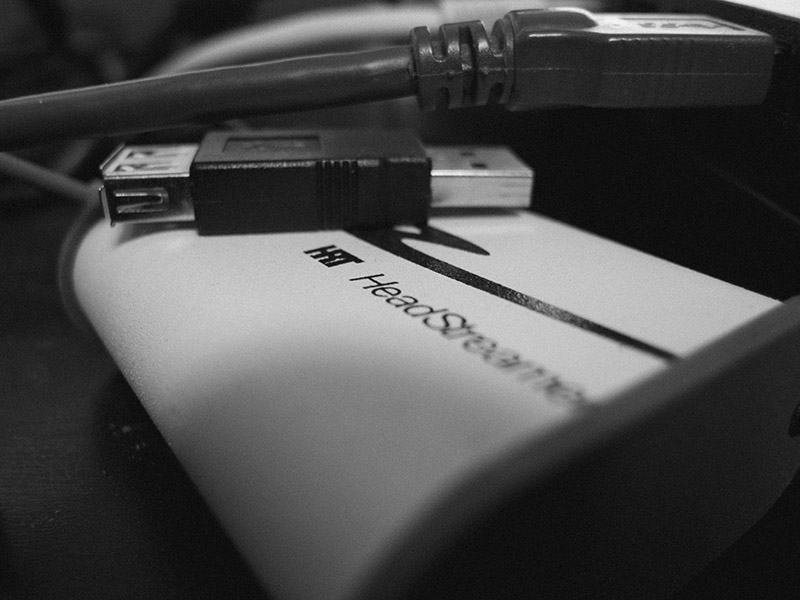 Audio
Thomas
Elise
Thoughts; Elise isn't an audiophile (neither am I realistically) and we both feel investing too much whilst in Canada would prove problematic in terms of moving gear to Europe- hence my lack of speakers. Already have one hell of a wishlist ready though!
Peripherals & Misc
Thomas
Thoughts; The Naos is super ergonomic, Nexus 4 still rocks thanks to Lollipop, the Olympus takes awesome macros and the Kobo fits in my pocket (literally). Nothing particularly high end but I am happy with all of it and feel no incentive to upgrade.
Elise
Thoughts; G700s is possibly the best wireless mouse ever conceived, the Nexus 4 like I wrote above is still a modern day classic and the Canon 5D MKII is self explanatory.
Conclusion and Predictions
Very low tech this year, just one rig and one phone each. I got rid of my tablet (Nexus 7) and Elise got rid of her Chromebook (HP 11) so we are basically very mainstream.
I imagine our only upgrades this year will be our phones, Oneplus One for me & Sony Z3 Compact for Elise (current picks as of 14th of Jan). Nothing against the N4, but I want something bigger for browsing reddit and Elise wants a better camera.
I reckon it will be 2016 for the large upgrades in terms of rigs and audio stuff. May possible acquire some nice speakers after a few months of being in Europe. Still musing the smartwatch dilemma. Asus Zenwatch looks awesome but bezel is too large for my tastes. If someone comes around with a cleaner watch & long(er) battery life I may be quite tempted and will probably snap it up before the EU move (fingers crossed).