Not gonna lie – the vast majority of the pictures I take on my phone are quick images I've snapped of Avery. I take so many pictures of him it's actually inane, but if I'm honest, how could possibly I resist – just look at that face!
While I do often upload pictures of Avery looking cute as part of my regular blog posts (you know, because that adorable charm is always welcome, no matter what topic I'm blogging about!), and to the Google+ album I started of him, I figured it'd be nice to have at least a few mega-posts on here where I went through and posted a slew of pictures of him in one go. It's easier to browse this way, and I'm less likely to forget to post one of my favourites like this, so it's great considering I can always look back on these images if I want to.
Such a huge dose of cuteness will certainly put a smile on my face whenever I need one :).
For those of you who might be curious, most of these pictures were edited with the VSCO app, and a couple were edited in Photoshop.
Without further ado…
These are a few shots of Avery taken from outside our window. So cute when he comes to the window and we're sitting outside in the garden.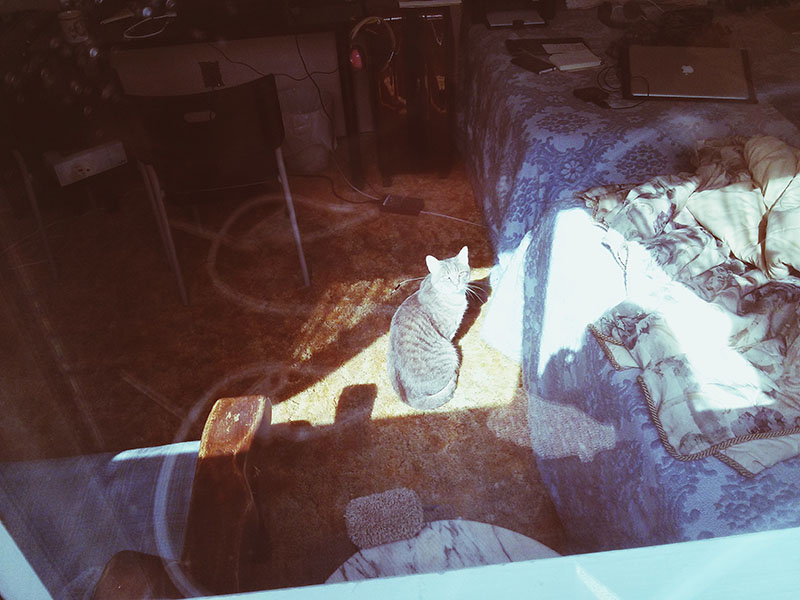 Getting comfortable next to me while I work…
Watching videos for cats on my Macbook Pro. Practically looks like he's working away at the computer!
Cutest eyes ever –
And when I got a Chromebook, I basically used it as a kitty cat cinema for some time:
Not sure why, but Avery has a thing for Persian rugs.
Thomas holding him here. One of my favourite pictures of Avery ever:
And a huge yawn – pretty hilarious; so glad I managed to snap this!
…What a sweetheart. :3