I'm one of those people who's absolutely terrible at letting go of the past.
It's not that I'm looking for any sort of positive spin on things, nor do I believe that everything happens for a reason, so I'm not looking for a cosmic angle on the events of my past that will make everything that happened to me feel okay.
At the same time, I do want some sort of closure – some understanding of past events that will help me to feel like the parts of my past I deemed to be "bad" or simply undesirable won't repeat themselves in the future.
This is a waste of time and is certainly one of my more ridiculous behaviours.
To a point, it does help to be so friendly with my past. It helps to look back at things that have happened in my life and think, "If this were happening again I would deal with things differently and in this way…," but that's where the helpfulness ends. Because I can't stop the past from repeating itself; namely, because I'm not entirely the cause of past events happening. I can't stop a friend from stabbing me in the back the same way someone else did before. All I can do is not be as hurt if it happens again – because I'll be able to quickly cue into the fact that that friend was simply showing me his or her true colours and thus showing me they're not worth my time anyway.
Looking back on the past to learn lessons is of course great. It does help you to keep from making the same mistakes again in the future.
But sometimes bad things happen to you that aren't due to mistakes you've made at all. Not only that, but many of the bad things that happen to you aren't your fault in the least. In these cases, the only reason you fixate on these particular events is because they hurt you. With these types of events, you can't go off and think, "If only I'd done things differently," because it's probably not your fault you got hurt in the first place.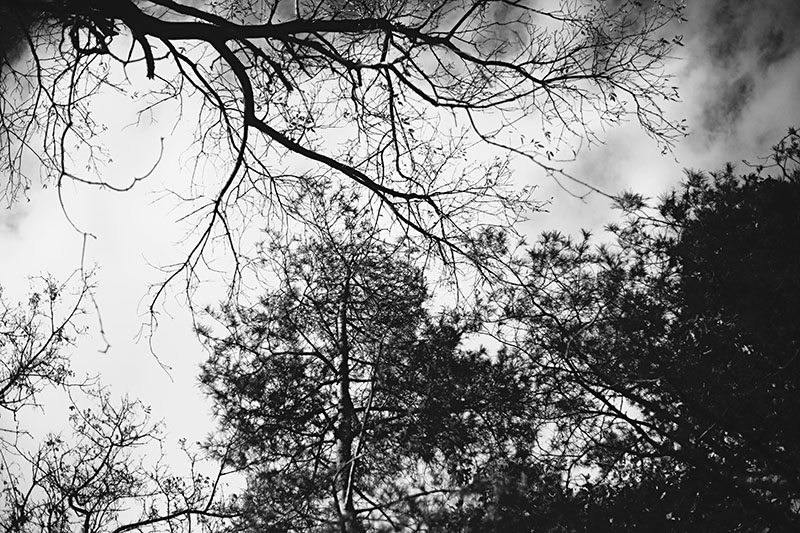 If you made friends with someone and they hurt you – that isn't your fault unless there were signs that you purposefully ignored that resulted in you being hurt. If you see those signs again, do things differently this time. But there's no point sitting there worrying about history repeating itself if you don't learn your lesson – because chances are if you're fixating that much on these kinds of events from your past, you have already learned your lesson.
Also, mistakes are a part of everyday life. They're a part of growing. I'm 100% (okay around 80%) fine with making mistakes now, as I've accepted the fact that they're a huge part of what helps you to change your life, molding it in the direction you want it to go. Without mistakes, there's pretty much no change, after all.
So why am I so hard on my past self for making mistakes?
This, I can't even come close to answering. It's as though I want my past self to align with my present self. As if I want my former self to know the life lessons I know now and have acted upon them in the past. And that's just ridiculous.
So I need to just cut my past self some slack. It wasn't her fault that she didn't know how to deal with things. She didn't know better. I've never had an issue acknowledging this, and yet at the same time I've got a problem where I somehow want to justify my past self's actions, run through past circumstances on loop, and try to think of a way that with my past knowledge I could've chosen differently to have made things slightly better or turn out in a little bit of a more positive way.
I shouldn't even bother. I'm wasting my time and this kind of thinking is holding me back. I should just think, "Well, that was my decision then. I didn't know what to do that could significantly have helped me out. Now I know. I'd do things this way instead knowing what I know now."
Look at the past, learn from it, and move on. That's exactly what should happen.
I shouldn't be bogged down by old decisions. People change. I've changed. I am not who I once was, and I don't need to worry about resolving my past self's problems because I never need to be that person again.
So I need to let it go.