While we recently bought a flat here in Bournemouth, this wasn't our first rodeo; we'd bought a fully detached house in Canada years ago, which we sold just a few months before parting ways with Toronto.
What we learned from buying that first home honestly helped us out considerably when purchasing a property here in the UK. Yes, the process for buying a house was different from how things were in Canada – very different – but there were a slew of lessons we'd learned from owning a home back in Canada that were applicable to us no matter where we ended up buying.
The following are some of the lessons we learned.
Considerations Before You Buy
1. Prepare to have costs to pay for even after you've closed on your house.
I'm not talking about decorative costs here either. Anything you will buy, unless it's a new build and/or you're very, very lucky, is going to need some work to it to make it – if not livable – secure enough, functional enough, or clean enough for you to be happy being in it once you've moved. In our first house, we moved in and immediately started work on the most pressing issue – indoor doors used instead of outdoor ones that were easy to break into and therefore needed replacing for security purposes. In the flat we recently purchased, we had a bad moth problem that meant we had to replace the flooring before moving in – or all our clothes were in danger of being destroyed by moths. We also had a security problem whereby our front door had a glass panel in it that rendered it easily broken into – another security issue – so we added a second door with a deadbolt to fix this problem. Small issues? Yes, in our case. But they had to be budgeted for nonetheless.
2. There are a lot more costs that go into owning a home than you'd often think or expect to budget for.
It's not just utility bills and house/council taxes you've got to think about: there are a lot more hidden costs to owning your own home that don't really cross your mind when you're buying initially. Best way to combat those hidden costs for repairs and replacements when things break or need fixing – have a bigger financial cushion. Save more money for a rainy day, in case the rainy days are not few and far between.
3. You will take better care of a home you own than a home you rent.
It's just the way people are and you're going to be no different. Something you could've easily lived with in a rental will nag at you to get fixed up the way you want in a home you own. Expect to be much more fussy about the state of your house.
4. It will be more difficult than you might expect to upkeep a home you own yourself.
There's plenty renters get away with that makes it so that – especially if you have a good landlord – renting can be a lot more stress free than owning your own property. Upkeep is physically exhausting, financially demanding, and mentally draining at times. It's very different from simply having a landlord deal with an issue be a phone call away.
House Hunting
1. Homes where previous owners were DIY-ers may not be as great a deal as they sound.
In case the previous owners were not particularly good DIY-ers (most of them are not the best, let's be honest), be careful going in. Realize that you'll probably spend more time fixing the previous owners' mistakes than putting new things in, in this case. DIY-ers who haven't got much experience behind them are prone to making whopping mistakes from a longevity of renovation perspective. Sure, it may look better to have done what they did, but is it really well done? Unlikely.
2. Be wary of houses renovated just before they were put up on the market.
If a house is renovated prior to your purchasing it, the finish is almost exclusively going to be aesthetic in nature and not designed for durability. Beware of brand new kitchens and bathrooms especially – they're renovated to look good and not last long.
3. Don't expect appliances that come with a house to last or work well.
There's no guarantee or warranty on the appliances in a house you buy, so expect the worst. Be a little cynical that everything in the house you're buying is going to work well, or work at all for very long. Budget possibly having to replace appliances into your figures – in case living without a fridge or a laundry machine for a few months is not an option.
4. Don't skip the survey.
Home owners looking for a quick sell often cover up defects and that can haunt you in the future. Make sure you have a proper survey done, and be sure to have a humidity tests done in the walls and skirting, especially if you have a basement. Just because the previous home owners said there was never a leak doesn't mean there was never a leak.
5. Figure out what's most valuable for you to get by determining what you want that would be expensive to change.
Some things seem really hard and/or expensive to do (changing flooring for example), but are relatively easy to get fixed and are not the most expensive or time consuming. Alternatively, other things seem very easy to do (changing cabinets in kitchens for instance), but are very difficult to do. Having bigger windows put in: a hell hole. If you want big windows, it's best to get a house that already has them. Same goes for a kitchen whose look you like, if that's what's important to you.
6. If the garden is well taken care of, chances are the home will be, too.
Weeds overtaking the garden? Or worse – the garden look a complete dump? You're probably in for a disaster if you purchase the house without realizing there may be a lot of issues hidden inside.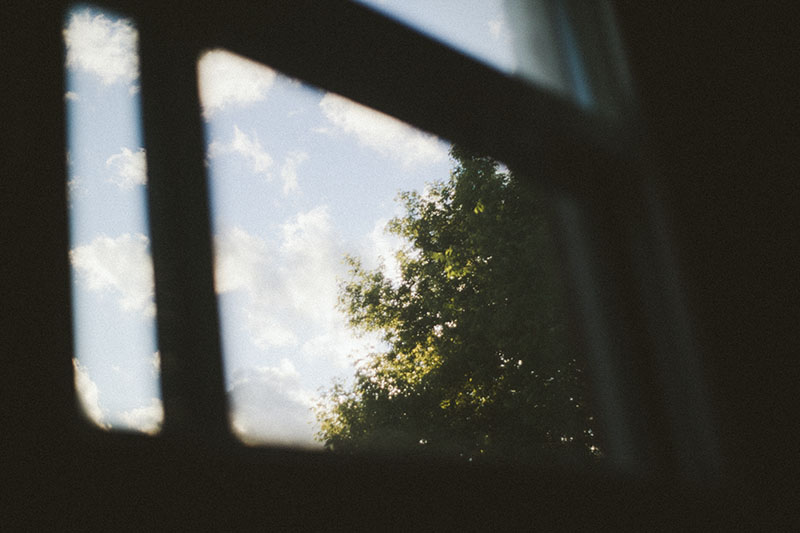 Post-Purchase
1. Expect things to be in disarray for a lot longer than you expected.
I'm sure it's not just me who moves into a home thinking it will take a specific amount of time before I'm all settled in – and then realizes two times past that amount of time that the time frame I'd imagined was completely unrealistic. No joke, it takes about 6 months to 1 year to feel really settled in sometimes, but doubling or tripling your expected timeline really helps give you an idea of what it'll really be like before your house will truly feel like your home.
2. Realize that a house will never be perfect.
There will always things to do and to add. Sometimes you just have to accept that things will never be spot on what you want them to be, and that that's okay.
3. While owning and maintaining your own home is stressful; it gets easier over time.
The reason why is twofold: 1. You get used to doing things you didn't have to do when you rented, and 2. Once you've fixed up enough things to your liking, if you've fixed them properly (with longevity in mind), they should last a long time before giving you the headache of breaking or needing to be fixed again.
4. It's a good idea to invest in changes to your house that will bring up the property value if you choose to sell.
You never know if or when you might want to sell – you really don't. Sometimes life just happens and you've got to move or just plain have no other choice. If you've poured a lot of money into a home that you can't recoup because it didn't bring up the property value, you may sorely regret it. Unless you've bought your forever-home, and are convinced you won't be making another move in the foreseeable future, take a pass on the renovations that make things look the way you want, but aren't going to bring up your property value all that much, if at all. It's especially important to do this if you think there's even a chance of you selling within the next 5 years.
Considering Renting Out a Home
1. Renting out your property can be an amazing experience – or an absolutely horrifying one.
In our short time having our home in Toronto, we had only three tenants. Of these, one became an extremely close friend, another was a great tenant, but we did not have a personal relationship, and the last was, #!%*%# %@*!#*@ *!$*!@$!!!! A mother of a small family – looked like they'd be perfectly fine – turned out to be a group of professional tenants. They left our home a complete wreck after months of not paying bills. If you're renting out your house, know that you could end up with any of these situations, as well as a slew of others, on your hands. No matter how careful you are (we even had a property management company find us that last tenant – and the company was supposedly very reputable) you will end up with something you're unhappy about. Factor this in to your decision to rent.
2. It's hard to rent out a home that you lived in and love – especially when things go sour.
When we rented our home and ended up with a professional tenant, the situation was a nightmare on many fronts – financially, mentally, even emotionally. I doubt we would've had such strong feelings about the experience if we hadn't been renting out our own home that we'd lived in for years prior to renting it out. Not something I'd be happy to do again.